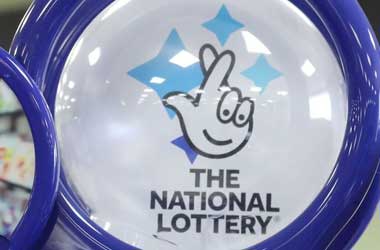 The UK Gambling Commission (GC) has officially launched the tendering process for a new National Lottery License, which will be the regulator's fourth lottery license. The license will come with new terms and conditions.
The process will commence with bidders' formal registration of their interest. Bidders approved by the GC will receive an Invitation to Apply (ITA). The tender is expected to run for more than a year. The expected date for revealing the prospective licensee will be September 2021.
Nigel Huddleston, the UK's Minister for Sports, Tourism and Heritage, said that the Lottery has done a lot to help the country's arts, heritage, and culture scene with its contributions each year. Huddleston praised the Lottery's history of helping out various good causes over its twenty five years of operation, donating billions of pounds.
Since its launch in 1994, the UK Lottery has given more than £41 billion to almost 600,000 good causes around the UK.
Gambling Commission
New License will be More Flexible
The fourth National Lottery license will come with new terms absent from previous licenses. For one, the licensee—who will hold the license for a fixed term of 10 years, will be given significantly more leeway than previous licensees in how it operates the lottery. Additionally, the GC will grant the licensee with rewards if it contributes more to good causes.
The GC hopes that this flexibility will incentivize the licensee to structure its business in a way that would maximize its positive contributions to the community, while still retaining strict player protection standards.
McArthur stated that the GC's fourth license will be an example of how they plan to carry out future lottery tender processes. McArthur noted that the GC is tweaking its regulatory approach to allow firms some leeway in meeting the GC's requirements while still taking care of players' needs.
Camelot to Face Heavy Competition
A number of potential bidders have already indicated their interest in securing the national lottery license. Camelot, which has operated the Lottery since 1994, will see its contract come to an end on July 2023. Camelot is expected to compete in the tender process.
Joining them are Health Lottery operator Northern & Shell as well as the Czechoslovakia-based gaming conglomerate Sazka Group. Other potential bidders include Sir Richard Branson's Virgin Group and Sugal and Damani, which was beaten out by Camelot in the last tender.