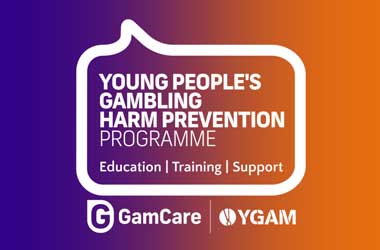 Summary:
GamCare says 100,000 young Brits have participated in its gambling harm prevention workshops
The workshops aim to raise awareness of the negative impact gambling can have on young people
GamCare continues to work with its partner organizations to keep young people safe from gambling harm
GamCare continues to be successful in its mission of closely engaging with the youth to raise awareness about the risks of gambling.
The charity has announced that its youth-focused gambling harm prevention programme has now reached 100,000 young people which it considers a significant achievement.
GamCare Celebrates New Milestone
Launched in 2020, the Young People's Gambling Harm Prevention Programme delivers training to youth workers, teachers, and other professionals to provide young people with a better understanding of the risks associated with gambling.
GamCare is currently running the programme in partnership with Ygam, with the main aim of preventing gambling-related harms among young people in the UK. The workshops are delivered across the country with support from regional providers NECA, Beacon, Ara, and Aquarius.
According to latest figures, 0.9% of young people in the UK are experiencing gambling problems, with a further 2.4% at risk. GamCare's workshops are designed to address this issue, covering topics that highlight the negative impact of gambling on individuals and families.
The workshops also give heavy emphasis on various marketing strategies used by gambling operators and how exposure to gambling ads and promotional materials affects a person's gambling behavior.
Furthermore, the training sessions aim to raise awareness of support services available, encouraging those who may be experiencing gambling-related issues to seek help.
In addition to the 100,000 young people participating in GamCare's workshops, 25,000 professionals, including teachers and youth workers, have also been trained, equipping them with the skills needed to help young people with gambling problems.
GamCare's Head of Youth Alexa Roseblade expressed immense pride in the charity's new milestone, saying the programme is a crucial part of their ongoing efforts to keep young people safe.
GamCare Remains Committed to Preventing Gambling Harm among the Youth
The Young People's Gambling Harm Prevention Programme is just one of a series of youth-focused initiatives spearheaded by GamCare to protect young people from gambling harm.
In October, the charity also joined forces with Ygam and five other organizations to launch the English Gambling Education Hub (EGEH), a harm prevention initiative that forms part of a project commissioned by GambleAware.
Focusing on early intervention and preventing gambling harm among children and young people, EGEH aims to establish a virtual community of professionals engaged in Youth Services, Formal Education, and Family Services.