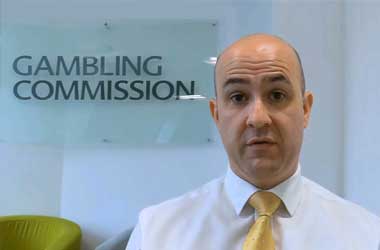 Summary
UKGC CEO Andrew Rhodes said emerging products have presented a new regulatory challenge
Rhodes admits it will be difficult to eliminate black market activities
He said the Commission cannot condone bad practices in the licensed market
The UK Gambling Commission (UKGC) recently hosted a CEO Briefing with gambling operators where Andrew Rhodes shared his vision for how the Commission will perform its job going forward.
In his address, the UKGC boss also tacked a number of key subjects, including the emergence of novel products and their regulatory implications, as well as the risks posed by the black market and what the regulator is doing to combat illegal operators. During the event, Rhodes also affirmed the regulator's commitment to enhancing UK regulatory compliance and what that means for operators.
Novel Products, Player Protection, and the Black Market
The gambling space is continuing to evolve, resulting in the emergence of new products which "push the boundaries" of how gambling is defined. Rhodes was referring to the increasing adoption of blockchain-based products and technology, including non-fungible tokens (NFTs), cryptocurrency, and synthetic assets.
Operators have been raising concerns about these novel products which are attracting a growing number of customers, impacting their market share. Rhodes assured them that the UKGC is dealing with the issue daily and has directed additional resources to it.
The Commission is also closely monitoring developments in relation to player protection and whether operators implement adequate measures to protect their customers. Rhodes considers as a "welcome development" the move by several gambling businesses to modify and improve their safer gambling processes, but he also acknowledged that some operators have been seeing a decline in their revenue as a result.
Touching on the issue regarding the black market, Rhodes noted that illegal platforms that do not have player safeguards in place continue to exist and attract customers, and this remains a challenge for both the Commission and licensed operators.
Rhodes admitted that eliminating the black market is a tough task and right now, they're doing everything they can and are working with regulators in other jurisdictions to disrupt their operations as much as possible.
UKGC Will be Tough on Offenders
Rhodes emphasized that the presence of illegal gambling sites should not serve as an excuse for licensed operators to not comply with the rules. He said the UKGC "cannot condone bad practice" in the regulated market. He also warned operators that they will not hesitate to punish violators, especially repeat offenders, citing a series of penalties the UKGC has imposed so far this year.
Towards the end of his speech, Rhodes mentioned the three goals the UKGC wants to achieve in the coming years: putting people first, doing the right thing and regulation that works for all.