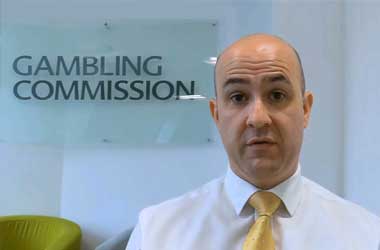 Summary
Andrew Rhodes appointed as permanent chief of UKGC
Rhodes promises hardline action against non-compliance
Rhodes will have to oversee 2005 Gaming Act suggestions
Andrew Rhodes is the current acting chief of the UK Gambling Commission (UKGC). He has held that position since June 2021, when the previous head of the commission, Neil McArthur, resigned.
Rhodes has now been appointed as the permanent chief of the UK gambling regulator. This is a strong sign that his superiors approve of his tough approach against illegal gambling and non-compliance from licensed operators.
Rhodes has already been hinting that he will be taking hard line action against the gambling operators who do not toe the line. This is to be expected since there seem to be reforms in the pipeline that is specifically tailored for non-compliance. A Special Commission is currently reviewing the 2005 Gaming Act and are expected to make significant changes to gaming legislation in the UK, something that the UKGC will have to enforce under Rhodes.
Licensed gaming operators have already protested as they think the UKGC and the government is being too strict with gaming regulations. The Betting and Gaming Council (BGC) have stated that if the UKGC implements strict measures, Brits would go head over to the black market instead of legitimate gambling operators. Rhodes insists that the gambling industry is overreacting against potential strict regulations.
Rhodes' tone has been very well-received by his superiors and those within the Gambling Commission. That's one of the reasons why Rhodes has been given the permanent post of heading the UKGC.
With Rhodes secure in his position, he will now be in charge of two big moments coming up in UK gambling history. One is when the Special Commission review comes out, which will reveal how the government will respond to the gambling industry trends, and the release of the fourth national lottery license, which has lottery operators scrambling.
Ladbrokes Claims Over £100 million
Reports in the media show that Ladbrokes has claimed £101.5 million in furlough money. This is not surprising considering the COVID-19 pandemic and the help that the government has rolled out. What is surprising is that Ladbrokes claimed this amount despite recording massive profits during the lockdown.
The records show that in 2020, Ladbrokes claimed benefits amounting to £57.5 million. In 2021, they claimed another £44 million. While Ladbroke's brick-and-mortar operators suffered during the lockdown, online revenues allowed the company to hit the same revenues from 2019, which amounts to £3.6 billion. That is an impressive amount and comes with profits of £114 million before taxes.