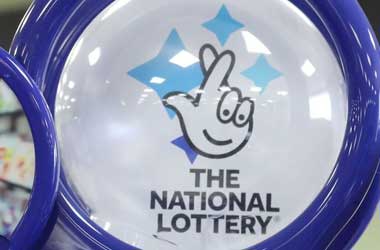 Sugal & Damani Group which is one of the top lottery operators in India has expressed interest in obtaining the next license to operate the UK National Lottery. Camelot currently runs the UK National Lottery but its license will come to an end in 2023.
The UK Gambling Commission (UKGC) is in charge of the licensing process and decided not to renew Camelot's license automatically. Camelot has been running the lottery since 1994 and will have to go through the licensing process like all the other bidders if the operator wants to continue to run the lottery.
A number of lottery operators from around the world had earlier expressed interest in the UK National Lottery licensing process. Some of the interested parties included Novomedia which is the postcode lottery operator in the Netherlands, La Française des Jeux which is the lottery operator in France, Northern & Shell, Czech and EU lottery operator Sazka Group and the Virgin Group.
However, a number of these operators slowly opted out as they felt that the UKGC was not very serious with the licensing process and was going through the formalities because they had already decided that Camelot would continue to be the lottery operator after 2023. The Sazka Group is the only operator from the names above to have officially started the license application process as of now.
Sugal & Damani Group Assembling Consortium
Sugal & Damani Group was one of the operators that expressed interest in the UK National Lottery back in 2007 and lost the bid to Camelot. The Indian lottery operator was chosen as a reserved bidder back then and is hoping this time around that they will be successful. Sugal & Damani Group has completed the first step of the licensing process which is submitting the UKGC Selection Questionnaire.
The operator also confirmed that they are in the process of putting together a powerful consortium and will publish the names of these partners in the coming weeks. Sugal & Damani Group also highlighted that they expect the UKGC to provide a fair and competition licensing process.
Kamlesh Vijay, CEO of Sugal & Damani Group had earlier criticized the UKGC for not making the bidding process more attractive and claimed the UKGC was comfortable with Camelot and wasn't too interested in the bids from other interested lottery operators.