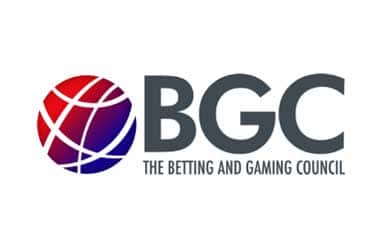 Summary
BGC calls on UK Gov to adopt a genuine strategic approach to gambling reform
It highlighted successful industry initiatives aimed at protecting young people
It has once again warned the government to avoid implementing intrusive measures
With just weeks away before the publication of the Gambling Act Review White Paper, the Betting and Gaming Council (BGC) has once again warned the government against implementing excessively strict measures that would only end up jeopardizing its goals for implementing major changes to UK gambling regulations.
In an op-ed in The Times, BGC Chief Executive Michael Dugher said the government must adopt a carefully balanced and strategic approach to gambling reform, saying any measure included in the White Paper must help bring about positive change to all parties involved.
Gambling Reforms Must Focus on Protecting Young People
The association also emphasized that reforms must revolve around providing better protection for young people, something that the industry has been focused on in recent years and seems to be working as less young people are engaging.
Dugher highlighted efforts by the industry to protect children and young people from gambling-related harms, including the implementation of an industry-wide voluntary whistle-to-whistle advertising ban. Through this initiative, the number of young people seeing gambling ads during pre-watershed live sports broadcasts dropped by 97%.
Apart from that, the BGC also launched new measures in 2020 aimed at protecting young people from online gambling adverts. BGC members agreed that all sponsored or paid-for gambling ads on social media should be targeted at consumers aged at least 25, preventing children and minors from viewing them.
BGC members also invested £10 million in a ground-breaking safer gambling initiative called "Young People's Gambling Harm Prevention Programme". The programme is supervised by charities GamCare and the Young Gamers and Gamblers Education Trust (YGAM).
Intrusive Measures Won't Work
Moving forward, the BGC wants to see additional measures to strengthen player protection, such as the establishment of a Gambling Ombudsman to deal with customer concerns.
The industry body also supports introducing additional financial checks on customers provided that they are carefully targeted to protect the vulnerable and address problem gambling.
Additionally, the BGC wants to see increased funding for independent research, education, and treatment (RET).
The industry's proposed changes clash with that of the anti-gambling campaigners who are calling on the government to implement stringent affordability checks which the BGC said are intrusive and will only drive customers to the black market. Reformists also support a mandatory RET levy for the industry and a total ban on advertising and sports sponsorship.
Dugher warned that those measures would do more harm than good and could potentially damage a heavily-regulated, world-leading industry that generates billions in taxes for the economy.